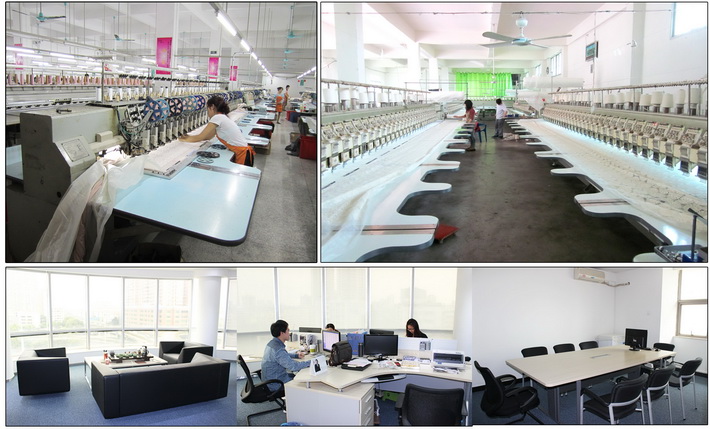 Inspire Textile Company Limited was established in 2010, located Guangzhou China. We are a professional supplier of fashionable fabrics, mainly offer embroidered fabrics, including spangle sequin embroidery, coiling embroidery fabrics, rosettes and taping fabrics, chemical lace, guipure lace fabric etc.

R&D: With a professional R&D team, and in association with domestic brands and overseas fashion design consultancies, Inspire concentrates on meeting customers demand and lead fashion trend of the world in product design, material selection, yarn processing and color way design. It keeps producing novel and fashionable fabrics which are well popular in the market.

Production: Inspire has made constant investment since its establishment and introduced in advanced production techniques and equipment. Accredited by ISO9001, it works out optimal and reasonable production and quality control systems, and establishes professional production inspection center, which ensure the product quality and lead time.

Internal Management: Inspire seizes the opportunity for development, keeps pace with the times, makes pioneering innovation, and implements a standard and regularized management. It has adopted the ERP management, which enhances the process efficiency and increases system control ability. By putting people first, Inspire conducts an equal, open and just management with emphasis on humanity.

Sales: Inspire has established an International Trade Department for overseas market and a Domestic Trade Department to do business across the country. Adherent to the operation aim of meeting client demand, Inspire is committed to offer the best fabric solution with professional service and sincerity at any time as may required by clients.

We are pleased to make contributions to the success of clients, the development of the textile field, and the growth of the national brand, and strive to make Inspire the best fashionable fabric supplier of the world. Please visit us at http://www.inspire-textile.com .